We educate our students with a purpose: to instill in you the passion and drive to leave this world better than you found it. To find what drives you to make a positive difference and to take action. To help you become the best version of yourself.
Your time at Elms is about more than just preparing you for a career. It's about developing you as a whole person – your intellect, your character, and your spirit. It's an education that will prepare you for life. So get ready for a life-changing experience. Get ready to discover your purpose.
Elms College infuses the liberal arts into all our academic programs, giving you a broad-based education that empowers you for success in our ever-changing society and economy. No matter what you choose to study, you'll develop core skills to think critically, communicate clearly, analyze information effectively, and adapt quickly to new situations.
Majors
---
Accounting
Biology
Chemistry
Communication Sciences and Disorders
Computer Information Technology and Security
Computer Science
Criminal Justice
Early Childhood Education
Education Studies
Elementary Education
English
English as a Second Language
Entrepreneurship
Graphic Design
Healthcare Management
History
Management
Marketing
Mathematics
Moderate Special Needs
Nursing
Psychology
Religious Studies
Secondary Education
Social Media
Social Work
Sociology
Speech-Language Pathology Assistant
Sport Management
---
Haven't decided on a major? We can help.
When you're first starting out at a college, you may not know what major is right for you. That's why we've created ASPIRE Undeclared, a program to help you explore multiple majors and career options so you can find the best fit. Our guided career exploration approach provides you one-on-one support as well as courses specifically designed to help you choose a major. You'll also get support in improving math, writing, and presentation skills and will have a peer mentor to help you each step of the way.
for nursing majors (class of 2019)
for education majors (class of 2019)
Financial Aid
When considering colleges, cost matters. We keep tuition affordable by offering generous merit scholarships (that's money that you don't have to pay back) to keep a private college education within your reach. In fact, last year we awarded $13.8 million in total merit scholarships to students. We also offer other types of aid, including grants and loans.
Applying for financial aid is simple too. We require the Free Application for Federal Student Aid (FAFSA), which can be completed at fafsa.gov. 
96
of students receive financial aid
'002140'
Elms code for FAFSA
Dynamic Faculty
Our faculty members are seasoned, published, award-winning professionals. More importantly, they're down-to-earth people who care deeply about the well-being and success of their students. They share their passion with you so that you can discover yours. And, because they teach all of their own courses in small class sizes, they really get to know you.
Anne-Marie Albano, MSN, RN
|
Registered Nurse, Certified ACLS and BLS Instructor
Professor Albano is a professional registered nurse with over 20 years of nursing experience at Mercy Medical Center. She specialized in critical care and cardiac nursing, and spent more than 10 years in leadership and management positions. Interests include improving the patient experience, leadership and nursing care management, cardiac care, and geriatrics.
Peter A. DePergola II, Ph.D., MTS | 
Assistant Professor of Bioethics and Medical Humanities
Dr. DePerogla is Founder and President of V.I.P. Bioethics, Assistant Professor of Medicine at University of Massachusetts Medical School, and Director of Clinical Ethics at Baystate Health. He holds secondary appointments at Tufts University School of Medicine, Sacred Heart University, and the American Academy of Neurology. His book, Forget Me Not: The Neuroethical Case Against Memory Manipulation (Vernon Press, 2018), has been critically acclaimed as a landmark achievement in the field of neuroethics.
Dan Chelotti, MFA
|
Poet and Author
Professor Chelotti is a widely published author and poet. He wrote the poetry 
collection
x
(McSweeney's) and two chapbooks of poetry,
The Eights
(Poetry Society of America) and
Compost
(Greying Ghost Press). His poems have appeared in many journals, including
POETRY
,
jubilat
,
Boston Review
,
A Public Space
,
Fence
, and
North American Review
. He has also been nominated for two Pushcart prizes.
Beryl Hoffman, Ph.D.
|
Computer Scientist
Dr. Hoffman's research focuses on artificial intelligence, computational linguistics, and educational technology. An avid researcher, Dr. Hoffman recently received a National Science Foundation grant to spark interest in STEM and robotics among middle school girls, as well as a Google grant to train high school computer science teachers.
12-18
Average Class Sizes
Internships
Recent Internships
Take a leap of faith. Hustle hard. Make mistakes, learn, and grow. Internships are your chance to put everything you've learned into action. At Elms, we value hands-on experience as an essential part of your education. That's why we offer one-on-one internship and career guidance through our Career Services office. 
Need a resume to snag your dream career? We'll help you write an attention-grabbing one. Want to secure a spot with a Big Four accounting firm? We'll show you how. No matter where you want to go, our Career Services office is there to guide you through the process, from resume writing and interviewing, to attending career fairs and networking.
or continuing their education (class of 2018)
Carlos Quiles '20, a double major in computer science and computer information technology and security (CITS), polished his skills as an intern at Integrated IT, a cybersecurity company in Westfield, MA. Carlos managed the company's client request system and wrote new code to make the system more efficient.
"My internship has been the perfect blend of IT and computer science," he said. "I feel so lucky. I've always dreamed of working at a job like this."
Alexandra Norton '20, a biology major, turned her passion for animals into an internship with Green Valley Vet Services, a mobile clinical specializing in large-animal medicine. Working alongside an experienced doctor, she applied her biology expertise during animal wellness visits and routine checkups in northern Connecticut.
Research
Jennifer Rivers, Ph.D., associate professor of psychology, conducted a campuswide study that explored the connections between video games, empathy, and ethical decision making. With the assistance of psychology majors Tacai Dryden '18 and Sarah Picard '18, Dr. Rivers examined how participants felt when forced to play the hero or villain in the role-playing game Fable III.
Before joining the experiment, Sarah didn't see herself ever attending graduate school. Now, she's motivated to continue studying psychology in a master's program.
"Involving undergraduates in research helps them apply their knowledge to a real situation," said Dr. Rivers. "That process results in an entirely new perspective on what they have learned in the classroom. I love to see students take ownership of their projects and explore their ideas in new and creative ways."
Alyssa Barnes '19, BMS '20 | Biology major | Hometown: Pittsfield, MA
Alyssa spent a week in the backcountry of Ecuador gathering samples for a research study on flowers, floral scents, and wasp behavior.
"You learn so much going abroad. Trips like this benefit my education by giving me the advantage of working and communicating with people in different environments and different languages."
Mariah Dudash '20 | Biology major | Hometown: Pittsburgh, PA
As an intern at Pioneer Valley Life Sciences Institute, Mariah collaborated with a team seeking to better understand breast cancer.
"It's absolutely incredible because I feel like I get to work on projects that really matter. Working on high-profile experiments here, particularly ones that have to do with health, has really helped me narrow down what I want to do. Ultimately, I would love to specialize in parasitology so I can fight global diseases like malaria."
Ryan Shea '20 | English and history double major | Hometown: Holyoke, MA
Ryan uncovered the secret history of missionary Justin Perkins for an independent research project. Known as "the Apostle to Persia," Perkins was an influential figure in 19th century Persian cultural politics. Ryan visited Perkins' tombstone in Holyoke, MA, and conducted archival research at Amherst College, to put Perkins' life into context.
"Research adds a human element that is sometimes lost in text. Perkins' activities in Persia seem like they are from another world, but he's buried about a mile from my house. It's an entirely different sensation to see that something is real. For me, research connects reality with understanding."
Student Success
We cultivate success by providing our students with the tools necessary to succeed. For some students, it's sitting down with a peer tutor to prepare for a big exam. For others, it's help with mapping our a career plan. Whatever support you need, our dedicated staff and faculty are waiting to give you guidance and encouragement.
Center for Student Success
Our Center for Student Success, located on Alumnae Library's second floor, is the hub for support services on campus. Here you'll find a collaborative learning space with access to tutoring, career and academic advising, student accommodations, and enrichment opportunities.
Athletics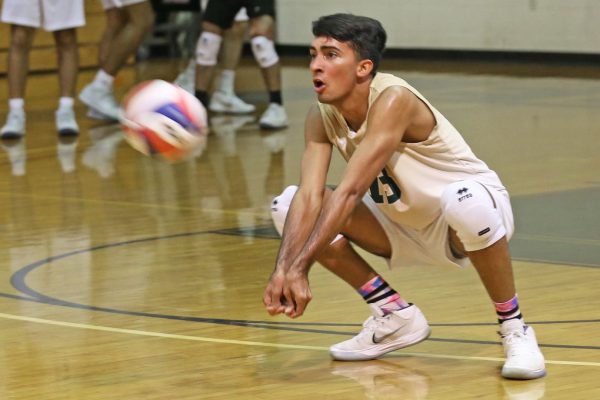 Student Life
When not in class, our students like to have a little fun. Okay, a lot of fun. We don't just learn together at Elms – we eat, play, travel, and laugh together. We have over 90 student-planned events per semester. We also go on trips, concerts, and participate in clubs on campus. You can also join intramurals or use our Maguire Center gym with aerobic and weight room. Get ready for amazing memories, and good times along the way.
Student-run organizations and clubs:
Active Minds
Bloom Literary Magazine
Campus Ministry Club
Cheerleading
Club Oceanus
Dance Team
Diversity Leadership Council
Future Teachers Club
International Club
National Student Speech Language Hearing Association
Student Activities Board
Student Athlete Advisory Committee
Student Government Association
Student Nurse Association
Residence Life
We want to make sure you're comfortable at Elms from day one. After all, this may be your first time living away from home. Not to worry, we'll make sure you find a housing option that works for you. Residence halls have common spaces for hanging out and studying so you can quickly get to know your classmates. And you'll find that, because of Elms's small size, there are no strangers. It's easy to meet new people and make friends.
Study Abroad
Pack Your Passport
Have you dreamed of traveling to places like Japan, Scotland, or France? Your opportunities at Elms reach far beyond the walls of Berchmans Hall. Through study abroad, you can take learning outside of the classroom and across borders. You'll explore your major in new and exciting ways while making new friends and also expanding your knowledge of other countries and cultures.
Study Abroad Options
Exchange Programs
Semester-long study abroad exchange programs.
Short-Term Programs
Faculty-led international trips that are typically under one month long.
Study Abroad Program Providers
Semester, summer, and year-long programs through affiliated study abroad program providers.
International Programs Office
Our International Programs Office will help you find the host university or study abroad program that works best for you. The office also coordinates on-campus activities so that you can experience diverse cultures and learn more about the countries where your classmates are from.
ACSSJ Student Exchange Program
Want to hit the open road, but stay a little closer to home? You can take advantage of our close ties with other SSJ (Sisters of St. Joseph) schools and spend a semester (or two) in LA, Brooklyn, Philly, and other cities across the country through our membership in the Association of Colleges of Sisters of St. Joseph (ACSSJ).
Recent Study Abroad Locations
London, England
Paris, France
Maynooth, Ireland
Florence, Italy
Rome, Italy
Kochi, Japan
Seoul, Korea
Wellington, New Zealand
Stirling, Scotland
Trinity St. David, Wales
Kevin Corcoran '19, a history and secondary education double major, learned to speak Gaelic in the Irish village of Carraroe during his study abroad experience. "I like how Irish gives me that whole transient perspective of how it is to be someone who doesn't speak the local language," he said.
English as a Second Language (ESL) major MaiCherish Harris '22 explored the rural countryside in Kyoto and Kochi on a three-week immersion trip to Japan. Between observing traditional tea ceremonies and kyudo — the martial art of archery — her favorite part of study abroad was improving her Japanese skills. "It was great to hear so much real conversation and actually understand it," she said.
Criminal justice major Alexandra Khalsa '20 polished her French skills while studying abroad in Paris over the summer. Soaking up the culture and architecture of France was a real highlight. "Going inside the buildings and writing about the architecture helps me visualize and understand better than I would by just reading a book," she said.
Psychology major Tacai Dryden '18 explored London, Paris, and Rome during his semester-long study program through the Council on International Educational Exchange (CIEE).
History and Mission
In 1928, the Sisters of St. Joseph of Springfield, Massachusetts, founded Elms College. They were dedicated to providing an education rooted in fundamental justice while also welcoming the stranger, the immigrant, the poor, and those of all faiths.
Today, in the spirit of the Sisters, Elms College continues its mission to provide a learning community committed to unity and social justice. We embrace and respect all people, cultures, religions, and the planet so that together we may effect positive change in our world.