BECOME THE BEST VERSION OF YOURSELF
We educate our students with a goal: to ignite your passion and to help you find your purpose. To help you become the best version of yourself. To discover what drives you to make a positive difference. Your time at Elms is about more than just preparing you for a career. It's about developing you as a whole person—your intellect, your character, and your spirit. It's an education that will prepare you to take action and leave this world better than you found it. So get ready to experience Elms College—where passion meets purpose.
A WELL-ROUNDED EDUCATION
We educate our students with a goal: to ignite
your passion and to help you find your purpose. To help you become the best version of yourself. To discover what drives you to make a positive difference.
Your time at Elms is about more than just preparing you for a career. It's about developing you as a whole person—your intellect, your character, and your spirit. It's an education that will prepare you to take action and leave this world better than you found it.
So get ready to experience Elms College—where passion meets purpose.
Accounting
Biology
Chemistry
Communication Sciences and Disorders
Computer Information Technology and Security
Computer Science
Criminal Justice
Early Childhood Education
Education Studies
Elementary Education
English
English as a Second Language
Entrepreneurship
Graphic Design
Healthcare Management
History
Management
Marketing
Mathematics
Moderate Special Needs
Nursing
Psychology
Religious Studies
Secondary Education
Social Media
Social Work
Sociology
Speech Language Pathology Assistant
Sport Management
Undeclared
---
Haven't decided on a major? We can help.
When you're first starting out at college, you may not know which major is right for you. That's why we've created ASPIRE Undeclared, a program to help you explore multiple majors and career options so you can find the best fit. Our guided career exploration approach provides you one-on-one support, as well as a course specifically designed to help you choose the best major to reach your goals. You'll also get support in strengthening math, writing, and presentation skills, expertise needed to be successful in every major.
Research
Push the limits of scientific discovery and gain hands-on experience in research labs.
Social Justice
A Week of Service
Elms College's legacy from its founders, the Sisters of St. Joseph, is a commitment to serving our "dear neighbors." In the spirit of Dorothy Day, the Office of Campus Ministry sponsors the First Year Encounter program for first-year students to participate in a week-long service experience under the guidance of older students and Campus Ministry staff. Participating students live on campus for a week before the start of the academic year, meet classmates, and become acquainted with campus, while serving the needs of the local community. Daily reflection is at the heart of the First Year Encounter experience and provides students opportunities to ponder the people they have met and the impact of their volunteer work. Student leaders facilitate the group's experience and help students adjust to college life. The program provides leadership opportunities and builds confidence.
Who Is Dorothy Day?
Dorothy Day (1897-1980) was a journalist and social activist who co-founded the Catholic Worker Movement. Inspired by her faith, she actively served the poor by providing food for the hungry, shelter for the homeless, and hospitality to all. Though Day attained international prominence for her social justice and anti-war activism, she lived simply among the poor she served. Her activism for a more just society and dedication to peace continues to inspire and challenge us all to have a "revolution of the heart." 
16,700
service hours completed since the Dorothy Day Program began in 2006
Institutional Diversity Committee
Diversity & Inclusion Trainings
Multicultural Scholars Collective
EquiTEA-Community Conversations
Bias Response and Education Team
Elms College's commitment to diversity is embedded in the first sentence of its Mission statement—a pledge to educate a diverse group of women and men in a supportive, vibrant learning community. The Office of Diversity and Inclusion and the Office of Engagement uphold this mission with a holistic approach to the development of its students, faculty and staff under the guiding principles of diversity, equity, social justice, and inclusion. Elms College promotes one's self-exploration through intersectionality such as race, gender, socioeconomic class, first-generation, sexual orientation, religion, age, and ability.
Center for Student Success
Located on the second floor of Alumnae Library, the Center for Student Success (CSS) is the hub for support services on campus. The CSS cultivates success by providing students the tools necessary to succeed. For some students, it's sitting down with a peer tutor to prepare for a big exam. For others, it's help with mapping out a career plan. The CSS is designed to encourage collaboration with unique learning spaces for group work and private study cubes are available to help you focus. Whatever support you need, our dedicated staff and faculty are waiting to give you guidance and encouragement.
SASS
Student Accommodations and Support Services (SASS) fosters academic success, personal responsibility, self-advocacy, and leadership while addressing the needs of those with a diagnosed disability.
CAREER SERVICES
From assisting students with their resumes and cover letters to launching large-scale internships and career fairs, Career Services provides support for those exploring career options, searching for internships or employment, and preparing for graduate school. The office facilitates engagement opportunities that build on diversity, inclusion, social justice, and equity.
TUTORING
Need extra support? Tutoring Services can help you reach that high level of success you desire and equip you with skills that will get you noticed in the real world. By providing services from a certified academic peer tutor, students improve writing, research, and study skills as you learn with, and from, your peers.
ADVISING
All students are assigned a faculty advisor within their academic program. Your faculty advisor serves as an information resource regarding academic matters including the liberal arts core requirements and major requirements for your plan of study, the course registration process, and adding or dropping courses. Undeclared students work one-on-one with our Director of Advising, who provides major selection advice and coaching services.
Internships
Recent Internships
Take a leap of faith. Hustle hard. Make mistakes, learn, and grow. Internships are your chance to put everything you've learned into action. At Elms, we value hands-on experience as an essential part of your education. That's why we offer one-on-one internship and career guidance through our Career Services office.
Need a resume to snag your dream career? We'll help you write an attention-grabbing one. Want to secure a spot with a Big Four accounting firm? We'll show you how. No matter where you want to go, our Career Services office is there to guide you through the process, from resume writing and interviewing, to attending career fairs and networking.
85
graduates employed or continuing their education
Hannah Bongiovanni '20
Director of Marketing & Executive Assistant
Donahue & Sons Mgmt. Inc
Hannah Bongiovanni, Marketing and Management double major '20, attributes much of her success to the education she received at Elms College. "During my tenure at Donahue & Sons, I have learned the operational logistics of managing a successful business. I have grown as a professional—through creative and unique marketing strategies, a focus on analytical data, and assisting in proper management plans for just over 1.5% of all commercial solar in the US. Currently, I am overseeing a full redesign of the Donahue & Sons' website. This career has given me complete creative freedom."
Xaymara DeJesus '20
Human Resources Coordinator
River Valley Counseling Center, Inc.
Xaymara DeJesus '20 majored in healthcare management because it enabled her to creatively combine care delivery, her passion, and business analysis. She said that her classes at Elms taught her to be an effective leader. Xaymara has put her degree to work locally, in Holyoke, MA, at the River Valley Counseling Center. Her long-term plans include starting her own business and giving back to her home community in Puerto Rico. "I would love to volunteer there and help out, especially because I have a lot of family over there," she said. "It would be an honor to give back somehow."
Nicole Fregeau '18
Assistant Director of Campus Ministry
Elms College
Nicole Fregeau, Management '18 did her internship with Junior Achievement (JA) of Western MA, where she helped middle and high school students learn about entrepreneurship, financial literacy, and work readiness. In her role, she was responsible for recruiting, planning, organizing, and implementing a successful summer program. "JA helped me discover my passion for guiding students and helping them prepare for their future. My internship lead me back to Elms College, where I continue to work with students as the Assistant Director of Campus Ministry."
Athletics
We embrace the NCAA Division III philosophy in which academics and athletics don't complete. Instead, they work together to shape you into a driven, versatile student athlete. You will take the grit, determination, and hard work from the field to the classroom, and then on to your career. Elms athletes are determined to excel in every facet of their life. 
You'll find our coaches are as dedicated to you as they are to the sport. They become your cheerleader, your mentor, and your friend. At Elms College, your team will become an extension of your family—your Blazer family. Our students give their best effort every day, respect their teammates, coaches and the game. We know that when we do this, the end result is excellence.
McKenzie Huria '22 | Hometown: Terryville, CT | Major: Communication Sciences and Disorders
When it came to achieving excellence, Mckenzie was a triple threat. As an undergraduate, she was on the Dean's List five times, was a member of the Chi Alpha Sigma national honor society for student athletes, and was twice named to the NECC All-Academic Team. On the basketball court, she was among the top three players in scoring and three-point percentage. Mckenzie continues to accomplish greatness, working towards her masters in Speech-Language Pathology closer to home.
Pedro Duarte '22 | Hometown: Chicopee, MA | Major: Marketing

Pedro was a senior captain on the men's soccer team. In addition to being a leader on the field, he was equally impressive in the classroom. Pedro was a member of the Chi Alpha Sigma national honor society, on the Dean's List five times, and completed an internship with Western MA Pioneers, helping them with Game Day operations and marketing. Pedro is now working to obtain his real estate license and looks forward to using his degree in the industry.
Elms College & GNAC
The Great Northeast Athletic Conference (GNAC) is an NCAA Division III association made up of 13 member institutions and over 3,000 student-athletes across the New England region.
Men's Sports
Baseball
Basketball
Cross Country
Golf
Lacrosse
Soccer
Swimming
Volleyball
Women's Sports
Basketball
Cross Country
Field Hockey
Lacrosse
Soccer
Softball
Swimming
Volleyball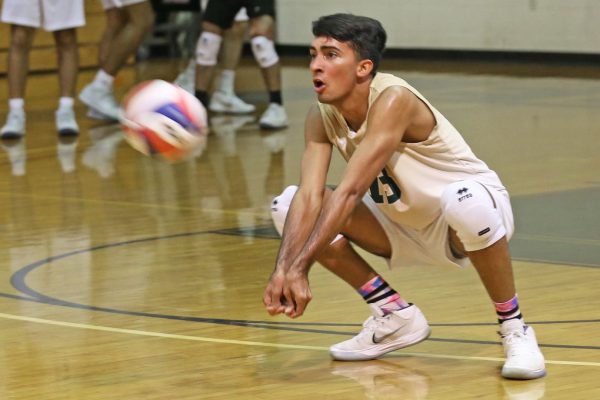 Study Abroad
Pack Your Passport
Gain an international perspective. Your opportunities at Elms reach far beyond the walls of Berchmans Hall. Through study abroad, you can take learning outside of the classroom and across borders. You'll explore your major in new and exciting ways while making new friends and also expanding your knowledge of other countries and cultures.
Interested in business? Spend a semester in London, one of the financial capitals of the world. Have a passion for science? Visit Central America to conduct field research on tropical ecosystems. No matter where you decide to study abroad, you will takeaway fresh perspectives on your major, and a more profound understanding of your relationship to our globalized world. The people, places, and ideas you encounter will leave a lasting impact on you—in more ways than one.
Kevin Corcoran '19, a history and secondary education double major, learned to speak Gaelic in the Irish village of Carraroe during his study abroad experience. "I like how Irish gives me that whole transient perspective of how it is to be someone who doesn't speak the local language," he said.
English as a Second Language (ESL) major MaiCherish Harris '22 explored the rural countryside in Kyoto and Kochi on a three-week immersion trip to Japan. Between observing traditional tea ceremonies and kyudo — the martial art of archery — her favorite part of study abroad was improving her Japanese skills. "It was great to hear so much real conversation and actually understand it," she said.
Criminal justice major Alexandra Khalsa '20 polished her French skills while studying abroad in Paris over the summer. Soaking up the culture and architecture of France was a real highlight. "Going inside the buildings and writing about the architecture helps me visualize and understand better than I would by just reading a book," she said.
Reagon Os '24, an English as a Second Language major, learned to speak Korean in Seoul during her study abroad experience. "Studying in South Korea has always been a dream of mine— every single day was an adventure, and I have created memories that will last forever," she said.
Student Life
Get Involved
Good vibes, positive energy, a tight-knit community—whatever you want to call it, there's a certain something that makes our campus feel like home. We don't just learn together at Elms—we eat, play, travel, and laugh together. We have over 90 student-planned events per semester. We go on trips, concerts, and participate in clubs on campus. You can also join intramurals or use our Maguire Center gym with aerobic and weight room.
Interested in a million different things? Awesome. Your choices range from the Bloom Literary Magazine and Teachers' Lounge to the more physical, such as Dance Team and Cheerleading. You can also join those focused on helping others or raising awareness, such as Active Minds and Campus Ministry Club. Get ready for amazing memories, and good times along the way.
Active Minds
Bloom Literary Magazine
Campus Ministry Club
Cheerleading
Commuter Council
Dance Team
International Club
LatinX United
Men of Color Association
Multicultural Scholar Collective
Psychology Club
Social Work Club
Student Activities Board
Student Athlete Advisory Committee
Student Government Association
Student Nurse Association
Teacher's Lounge
Women of Color Association
Residence Life
Living on campus will elevate your college experience outside of the classroom. Your residence hall is more than just a place to sleep and study, but a place to build lifelong friendships with students who are different from yourself. 
When you live on campus, our residence halls become your home, our dining hall is your dining room, and you'll find dozens of new places to hang out with your friends. Aside from convenience to classes, labs, the dining hall, and many other events and activities, living on campus—or close to it—keeps you involved in all the action.
Home Away From Home
We want to make sure you're comfortable at Elms from day one. After all, this may be your first time living away from home. Not to worry, we'll make sure you find a housing option that works for you. Residence halls have common spaces for hanging out and studying so you can quickly get to know your classmates. And you'll find that, because of Elms small size, there are no strangers. It's easy to meet new people and make friends.
Rose William Hall
Our largest residence hall is primarily for our first-year students. The first floor common area has plenty of seating and a flat-screen TV for catching the game or cramming before the big test. Resident Advisors (RAs) on every floor help you connect with other students and get involved on campus and in our community, making the jump from high school to college a great experience.
O'Leary Hall
This is our oldest and one of the most familiar buildings on campus. Each room has unique features, from walk-in closets to large windows to nine-foot ceilings. O'Leary has both small gathering alcoves on each floor and a large common room with a flat-screen TV on the first floor. It also features the "Great Hall," a large common room perfect for studying and holding large group events.
Financial Aid
Cost Matters
Paying for college can feel a bit overwhelming. At Elms, we make the financial aid process completely transparent and, best of all, user-friendly. Whether you're a first generation student blazing a new path for your family, or a legacy student following in the footsteps of a relative, we will find the right financial aid offer to make your time here a healthy return on investment.
Applying for financial aid is simple. It all starts with completing the FAFSA (Free Application for Federal Student Aid), which can be completed at studentaid.gov.
99
of students receive financial aid
13.7
million total merit scholarships for students last year
WE ARE ALL INDIVIDUALS.
TOGETHER WE ARE ELMS.
We are devoted to providing our students rigorous academic challenges based on developing a strong sense of what they can contribute to the world, to their neighborhood, and to one another. Prepared for careers and life, our grads leave Elms College richer than they started—rooted in faith, educated in mind, compassionate in heart, responsive to civic and social obligations, and capable of adjusting to change without compromising principle. 
So get ready to experience Elms—where passion meets purpose.
Apply Now